Highly Commended in Law Society Excellence Awards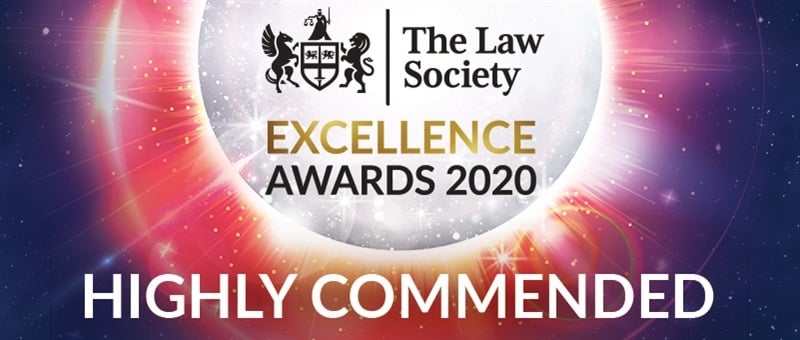 Lovetts Solicitors has been Highly Commended in the 2020 Law Society Excellence Awards, in the category of Excellence in Business Development. A series of virtual ceremonies for the 2020 awards programme took place earlier this month, in which the winning and highly commended entrants were announced.
"It's obviously a huge honour to have received this recognition," said Michael Higgins, Managing Director for Lovetts. "As a firm, we're proud to have been recognised by a number of awards programmes in recent years. This one resonates particularly strongly, because it comes directly from the Law Society itself, – an organisation that sets the highest standards for our sector. Congratulations to the entire team, all of whom have worked tremendously hard, particularly during the Covid disruption of the last six months."
Over the past two years, Lovetts has seen significant growth across clients, caseloads, and staff count. Earlier this year the Firm's Founder & Chairman, Charles Wilson, received the Outstanding Contribution to the Industry Award, at the Chartered Institute of Credit Management (CICM) British Credit Awards 2020.
Despite the onset of the coronavirus pandemic, every single individual across the firm has worked tirelessly to ensure we maintain the highest standard of service for our clients. As we look ahead to 2021, Lovetts expects to grow its business debt recovery offering even further.
9 October 2020