Lovetts Chairman Charles Wilson receives Outstanding Contribution to the Industry Award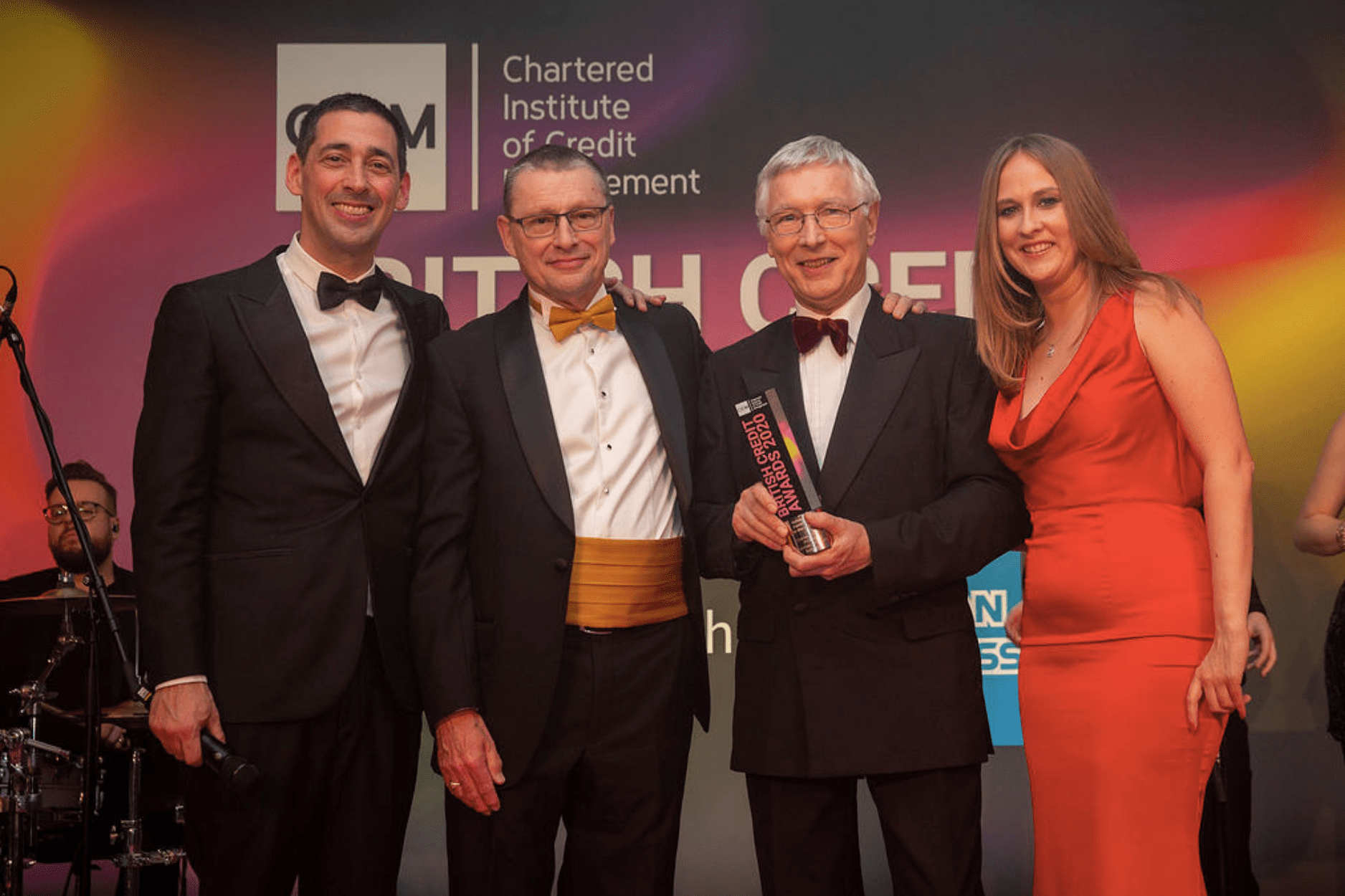 Lovetts Chairman, Charles Wilson, has received the Outstanding Contribution to the Industry Award, at the Chartered Institute of Credit Management (CICM) British Credit Awards 2020. In addition, the firm was also shortlisted for two company-wide awards in the categories of B2B/Consumer Supplier of the Year and Legal Provider of the Year.
The trophy was presented at a special ceremony held at the Royal Lancaster Hotel in London, hosted by Colin Murray. The judges described Charles as "A man who has done much to promote ethical standards, the best use of technology, and striven to improve the reputation of the debt recovery profession."
Lovetts Managing Director, Michael Higgins, added: "Those within the credit industry who know Charles instantly warm to him. He has a strong moral compass and his integrity cannot be surpassed. I owe my career to Charles and I cannot thank him enough for his time, guidance and support."

Since forming Lovetts Solicitors 25 years ago, Wilson has worked tirelessly for the benefit of both the firm and the credit industry at large. In the early 2000's he masterminded and launched an online client portal called CaseManager, which provides clients with transparency and control over the debt collection process.

He has worked diligently over the years to promote best practices in terms of prompt payment, and utilising late payment legislation and contractual terms, to protect the cashflow of UK businesses.

Commenting on the award, Charles said: "I am very humbled to be recognised by the industry in this way. Of course in reality, this is down to the immense contribution that so many others have made over the last 25 years, and continue to make on behalf of Lovetts day in, day out. I was particularly pleased to see the Institute recognise the quality, excellence and integrity of the work carried out by the firm. That's what we've stood for, and will continue to do so, above all else."

The ceremony also marked the end of the tenure of Philip King as CICM Chief Executive, who has been appointed by the Government to act as interim Small Business Commissioner in Birmingham. Sue Chapple, the CICM's Director of Strategic Relationships, will assume the role of interim CICM Chief Executive until a permanent successor is recruited.

For a gallery of images from the awards evening click here.
10 February 2020