Pre-Action Protocol Compliant Letter Tutorial
How to send your Pre-Action compliant LBA
CaseManager has recently been updated so you can submit your debt cases in accordance with the Pre-Action Protocol for Debt Claims.
Although we have developed a simple and intuitive process, you may want to take a look at the steps to take when your debtor is an individual or a sole trader.
First, start as normal.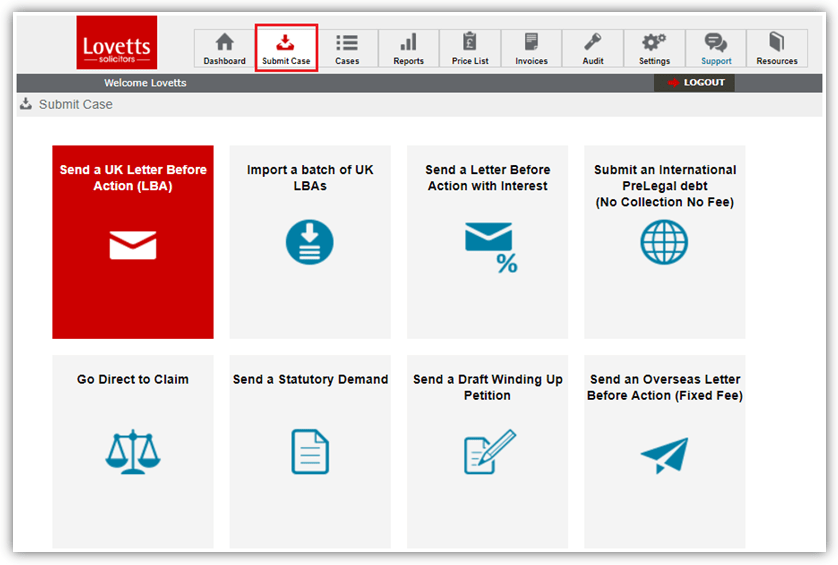 In the next screen, you must select the type of debtor. By ticking individual or sole trader, you will be able to fill out a form that is purposefully created for the Pre-Action Protocol of Debt Claims. Otherwise, you will get the standard LBA form.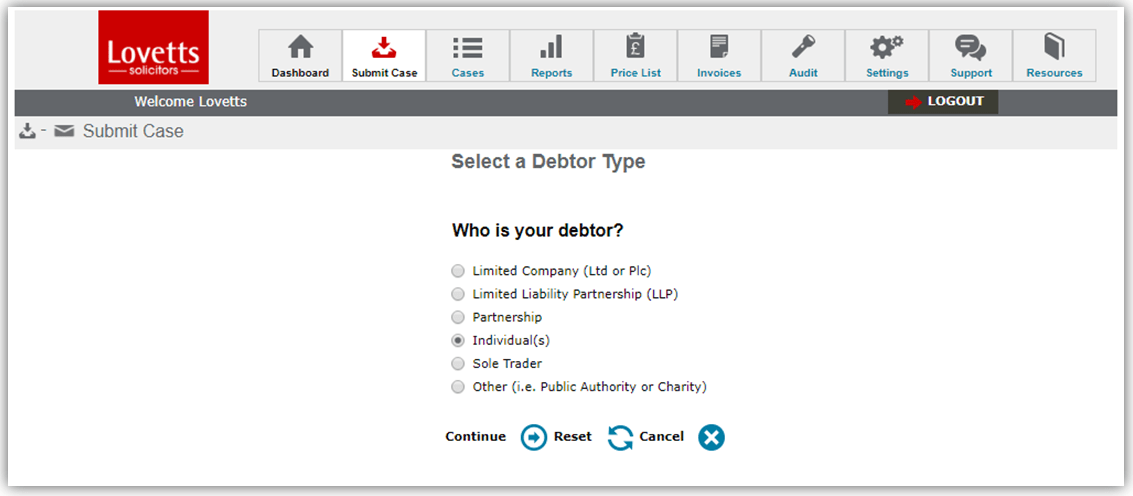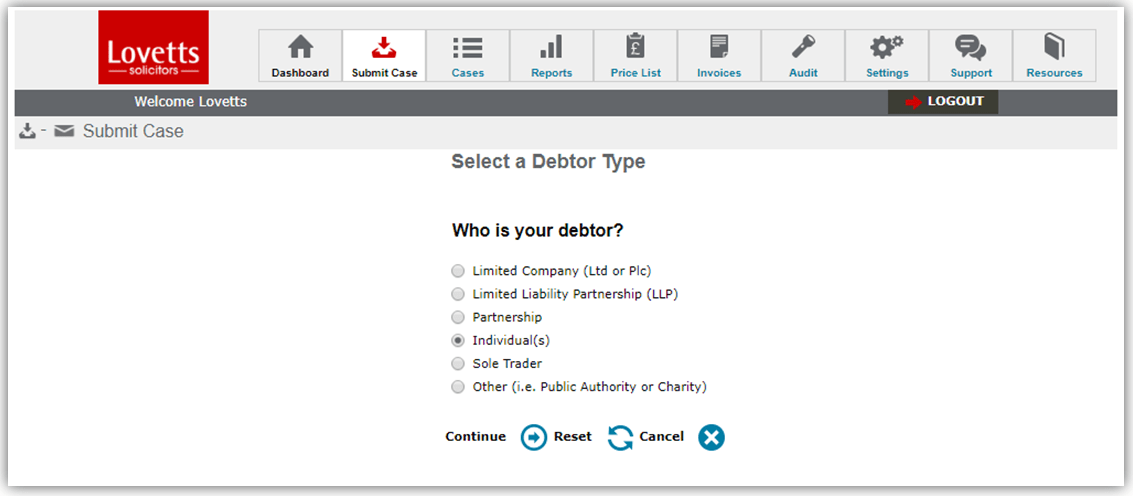 You will be asked whether you have sent a Pre-Action Protocol compliant letter. In order for Lovetts to send one for you, select "No".
You will then fill in all of the standard information required, in the form you are familiar with.
However, to send a Pre-Action Protocol compliant letter, we will require you to submit further information before you are finished instructing us.
You will have to tell us how the contract was made, and the date upon which it was agreed. Depending on the nature of the agreement, you may need to specify who was involved in creating the agreement.
Lastly, we will need you to type in invoice information or upload a detailed breakdown of the invoices you will be claiming for, so we can provide the debtor with a full statement of account.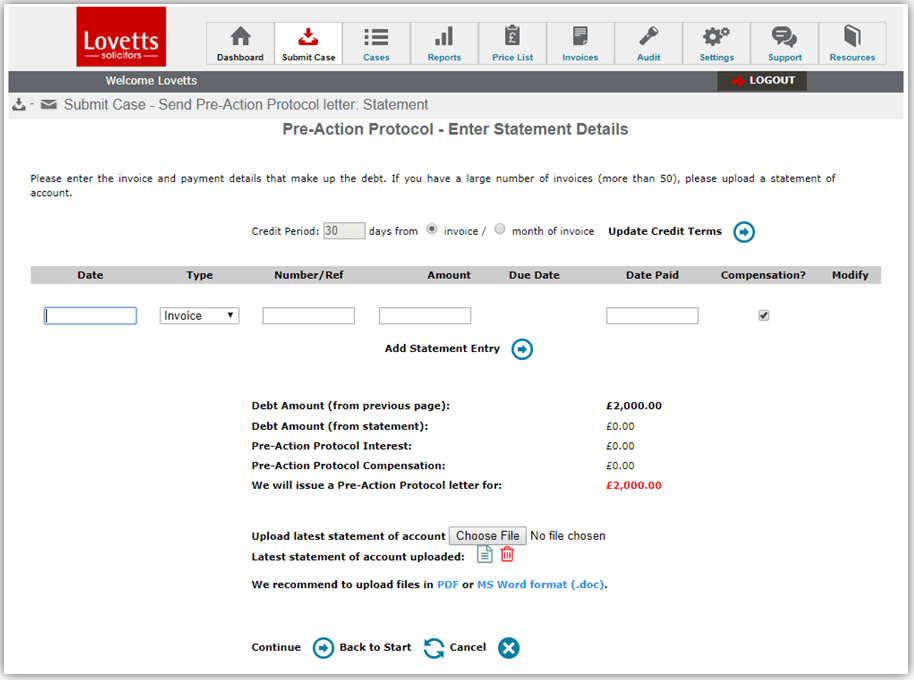 Once all of the additional information has been submitted, you finalise the instructions as usual by checking the information and confirming it is all correct.
The new case will be opened and you will be able to view the compliant LBA on CaseManager within one working day of completing this process.
The case will be handled by Lovetts PreLegal Department, who will follow up with your debtor a number of times and aim to secure payment before legal action becomes necessary.