The Go-To Guide For Collecting Debts in the United Arab Emirates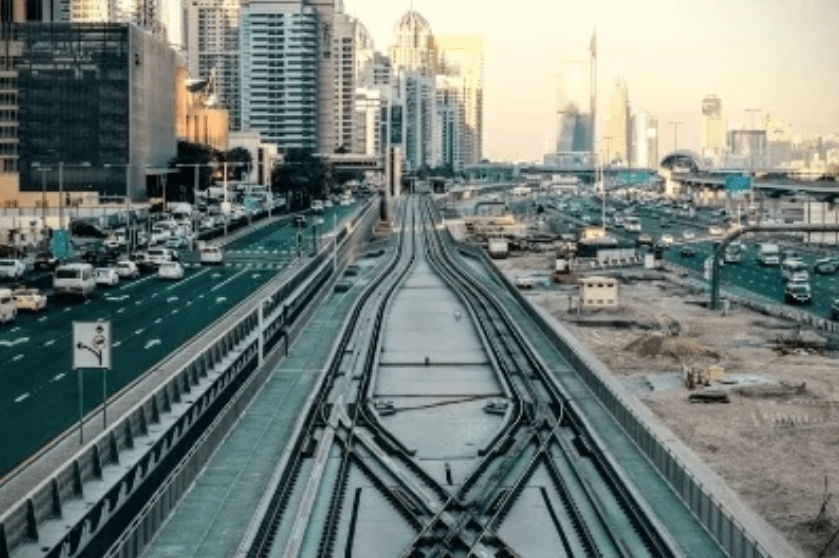 In 2016, the UAE oil crisis led to job cuts and a slump in the tourism industry. Significantly, the Persian Gulf nation has seen its consumer bad debts rise, a situation that has fueled the recent increased scrutiny on debt recovery agencies. To mitigate the financial crisis, the UAE credit bureau instituted new credit policies to limit delinquencies in the small and medium enterprise sectors. In this guide, we will address the intricacies of debt collection in the United Arab Emirates.
General Information
Although payment terms in the UAE are typically 30 days, 60-day payment terms are not uncommon. Larger entities such as major oil and gas companies usually have shorter DSOs (Days Sales Outstanding) than smaller to mid-sized companies. In 2015, the average DSO for small and mid-sized companies was 91 and 93 days respectively, while the average DSO for large and mega-sized companies was 80 and 62 days respectively.
Until 2016, debt collection specialists in the UAE had few options for dealing with defaults. However, the UAE debuted its first comprehensive bankruptcy legislation on 29 September 2016, replacing the older Commercial Transactions Law (UAE Federal Law No. 18 of 1993). The new law repeals Chapter V of the 1993 Commercial Code, which encapsulated the rules that govern the current insolvency system. Some important provisions include:
the appointment of a new debt restructuring committee known as the Committee of Financial Restructuring.
Among other duties, the committee is responsible for supervising the financial restructuring process outside the judicial scope, appointing financial restructuring experts, maintaining an electronic record of individuals who have been issued bankruptcy rulings, sponsoring initiatives that raise public awareness about the law's objectives, producing periodical reports about the law's achievements, and proposing amendments to the law.
the establishment of a new minimum threshold (AED 100,000) for creditor-initiated bankruptcy proceedings. The old law allowed creditors to apply for insolvency proceedings against debtors regardless of debt amounts.
the rescinding of provisions in the 1993 Commercial Code that criminalized debtor defaults. In recent years, debt-ridden proprietors of small to mid-sized businesses have chosen to flee the country rather than to endure jail time for their defaults. In some cases, foreign owners of these businesses are still liable for their debts in the country of their origin. For example, Indian debtors who flee the UAE can be arrested in another country that has extradition treaties with the Persian Gulf nation.
the establishment of three procedures for a struggling business: protective composition (a debtor-led court process that allows debtors to apply for a protective arrangement to avoid bankruptcy), insolvency with restructuring (applied to when a company can be salvaged), and insolvency with liquidation (applied to when a company is beyond salvage or a debtor fails to make a good-faith effort to fulfill financial obligations). It should be noted that a protective composition must be agreed upon by two-thirds of the creditors and that 50% of the debt must be repaid within three years.
The Benefits of Having An Experienced International Debt Collector
Ensure the debt collectors you use have extensive experience of international debt collection. For example Lovetts has trusted agents abroad, so they can contract debtors, such as those in the UAE, in their own language.
Collection Practices and Court Proceedings
The legal system in the UAE is based on Shariah and civil law. However, the majority of commercial cases are adjudicated in civil law courts. Additionally, the UAE also has civil law courts with jurisdiction in established Free Zones. At present, there are no less than 45 Free Zones in the country. Free Zones such as the Dubai International Financial Center are empowered to create unique legal frameworks for civil and commercial matters. To date, creditors in the UAE have recourse to:
amicable negotiations before a Reconciliation and Settlement Committee, a process which begins with a demand letter recalling the debtor to his financial obligations.
ordinary court proceedings, which requires debtors to meet their obligations within 15 days of being issued a summons, provided that they have not raised a defense against the proceedings. It must be noted, however, that injunctive relief and attachment orders are extremely difficult to obtain against UAE nationals. Creditors must prove beyond a reasonable doubt that there is substantial risk for dissolution of assets on the debtor's part before judges will consider granting attachment orders or injunctive relief. Additionally, all court proceedings are in Arabic, which reinforces the necessity of relying on local UAE solicitor agents.
Arbitration through Alternative Dispute Resolutions, which may prove risky for creditors, as monetary awards cannot be legally enforced.
Foreign judgments, which will only be applied if they correspond to UAE domestic judgments. These corresponding judgments are usually based upon precepts dictated by bilateral enforcement treaties.
Insolvency Proceedings
In the UAE, insolvency or debt recovery proceedings begin in the Court of First Instance. After the court issues a judgment, the parties have the right to appeal to the Court of Appeals within 30 days. In the Court of Appeals, the parties are allowed to introduce additional witnesses and evidence to bolster their arguments. The judgment of the Court of Appeals stands unless the parties further appeal to the Court of Cassation within 30 days. Any judgment by the Court of Cassation is final, so creditors should carefully assess the ability of debtors to meet their financial obligations before they proceed with costly litigation.
It should also be noted that all creditors must submit their claims to the liquidator within 10 days of any published bankruptcy ruling. The liquidator will then rank creditors according to their claims and distribute awards accordingly.
6 April 2017