Lovetts Solicitors Named UK Debt Recovery Law Firm of the Year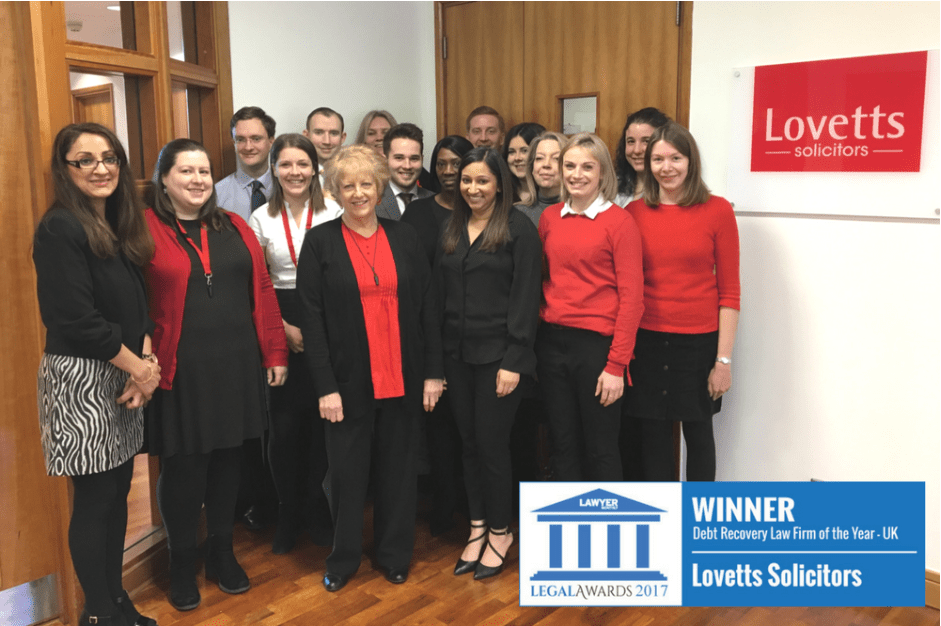 Lawyer Monthly, a corporate law based publication which boasts a broad global readership, has announced Lovetts Solicitors as the UK Debt Recovery Law Firm of the Year. This prestigious award is presented to a firm that has provided an outstanding service to their clients in the previous twelve months, not only through expertise and response to changing demand, but also with a dedication to innovate the sector they are in.
Since 1994, Lovetts Solicitors have specialised in debt recovery. Having always been a forward thinking firm with a true passion for technology – going paperless in 1998 and developing their market leading client portal CaseManager shortly afterwards – Lovetts continue to meet and exceed the expectations of their clients in all aspects of their debt recovery journey. Lovetts will continue to transform and modernise in step with their client base.
Speaking of the award after its announcement, Lovetts' Managing Director Michael Higgins said "Lovetts have been specialist debt recovery Solicitors for over 23 years. To be recognised as the best debt recovery law firm is a great honour but credit goes to the team at Lovetts because without their hard work, quality and professionalism this award would not have been possible."
If you or your business struggle with unpaid invoices or late paying customers, get in touch with Lovetts Solicitors through our website today.
21 February 2019