Lovetts Solicitors achieves perfect Lexcel audit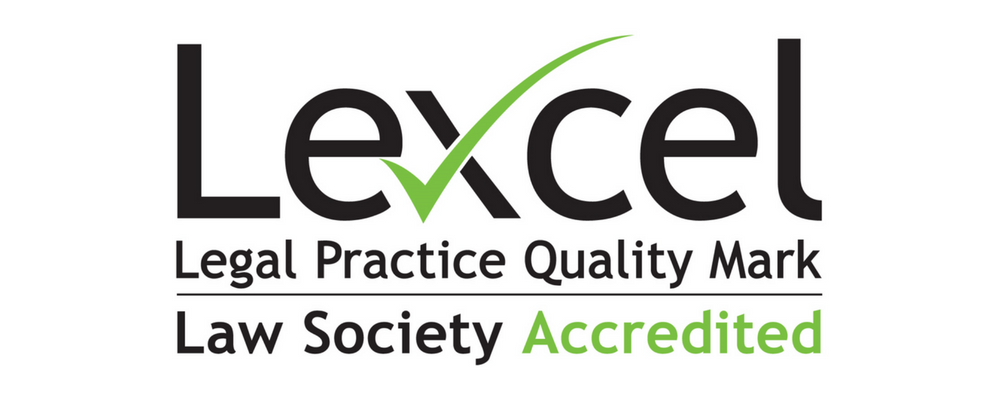 Lexcel is a Law Society legal practice quality mark for client care with only 15% of law firms achieving this accreditation. Lexcel accreditation ensures that law firms act to the highest standards and it endorses excellence in legal practice management.
Every three years Lovetts receive a full audit to obtain Lexcel re-accreditation. Lovetts successfully obtained re-accreditation in September 2021 with the report finding zero non-compliances.
Roger Newman, our Lexcel assessor said:
"For the second year in succession the Lexcel Review of Lovetts Ltd has identified zero non-compliances. The Lexcel Review found a very high standard of file management, and no non-compliances. This is testament to the high quality technology that is employed by the firm, and high standards that are routinely deployed by people in all areas covered by the Lexcel Standard. Staff are highly competent and the systems well designed and implemented."
Part of the Lexcel assessment requires Lovetts to send out a Client Satisfaction Survey to our clients in order to obtain their feedback and determine what we are doing well along with identifying if there are any areas for improvement. Within our Client Satisfaction Survey, we asked our clients:
1. How helpful have you found Lovetts staff? In response we found that 53% of clients said they found our staff to be extremely helpful, closely followed by 33% of clients who answered very helpful. We had zero responses to being not helpful at all.
2. How quickly do Lovetts staff follow up on your requests? Here we found 86% of clients said that we were either very quick or extremely quick. Again, with no clients saying that we were not quick at all.
3. How user friendly do you find Lovetts online portal; CaseManager? CaseManager is an online portal that allows our clients to have 24/7 access to their cases. Clients can instruct us on new and existing cases as well as being able to view historic cases for the past two years. This enables us to put the control of the legal process into our client's hands.
We found that 51% of staff found CaseManager very user-friendly and only 3% said that it was slightly user-friendly.
4. How easy is it to understand the information on CaseManager? 35% of Lovetts clients told us that it was extremely easy to understand. 21% said it was somewhat easy, 3% said not so easy and 0% said not easy at all. The majority of clients said that it was very easy to understand the information provided on CaseManager. Clients have a dedicated account executive whom they can contact for further support with their cases. Lovetts staff are always a phone call or an email away for staff to get in contact should they have any queries with regards to their cases or information on CaseManager.
5. How visually appealing is Lovetts client website; CaseManager? We learnt that 5% of clients that took part in our survey said that CaseManager was either slightly or not appealing at all. A majority, 84% voted that it was either somewhat, very or extremely appealing.
6. How much do you trust the information provided on CaseManager? We saw 60% of clients selected that the information on CaseManager is extremely trustworthy and 0% voted that it was either slightly or not trustworthy. It is imperative for us to be transparent with our clients and provide them with valid information.
7. How can we improve CaseManager? For this question we gave clients the opportunity to fill the space with their thoughts. Some feedback we obtained included:
'We are extremely happy will all the services we have used via LOVETTS case manager portal online. Even with a visual disability, I can clearly navigate my way around their website.'
'We are totally satisfied with the services we have received.'
'Only thing I can think of is standard descriptions in the document history to give a better idea of what the document might be.'
At Lovetts we are committed to continuous improvement to ensure our clients are able to receive the best quality and services possible. We are delighted to read that our online portal is able to be used by everyone including those that are visually impaired. Our clients' needs always come first so we will always welcome suggestions for improvement.
8. How satisfied are you with Lovetts Service? We are delighted to say that 89% of clients that took part in our satisfaction survey said that they were either very or extremely satisfied with our service. We take great pride, at Lovetts, in making sure that our clients come first and that they receive the best service possible. Hence why we dedicate each client their own executive who they can contact should they need any help and ensure they have complete control over their cases via CaseManager.
9. Would you recommend Lovetts to others? 94% said that they would recommend Lovetts which is very rewarding.
10. Do you have any comments, questions or concerns? Responses we received here were as outlined:
'In particular X is extremely helpful and efficient. She answers all my queries promptly and professionally and is always very knowledgeable and puts it across in a way that I can understand, knowing I don't come from a Legal background.'
'In the 11 years + I have dealt with Lovetts I have always been extremely satisfied with the work they have done on my behalf'.
'Keep up the great work'
The client satisfaction survey allows us to gage an understanding of if/where we need to make improvements in order to meet our client's needs and make the debt recovery process as painless and stress free as possible.
Lovetts Managing Director, Michael Higgins explains why Lexcel is so important to Lovetts
"Lexcel is important to our business because it gives reassurance to our clients and prospects that we work to the highest standards. To receive zero non-compliances is an incredible achievement and credit goes to the Lovetts staff. It was particularly pleasing to receive praise for our IT systems which allows us to deal with a high volume of cases whilst maintaining a fast and efficient service to our clients."
For every survey that we completed, Lovetts donated £2 to Oakleaf; a mental health charity that we support. Oakleaf do amazing work to support people with their mental health and provide a safe and comfortable environment for their clients to come and seek support.
14 October 2021