Kimberley Bonham on beginning her post-graduate career at Lovetts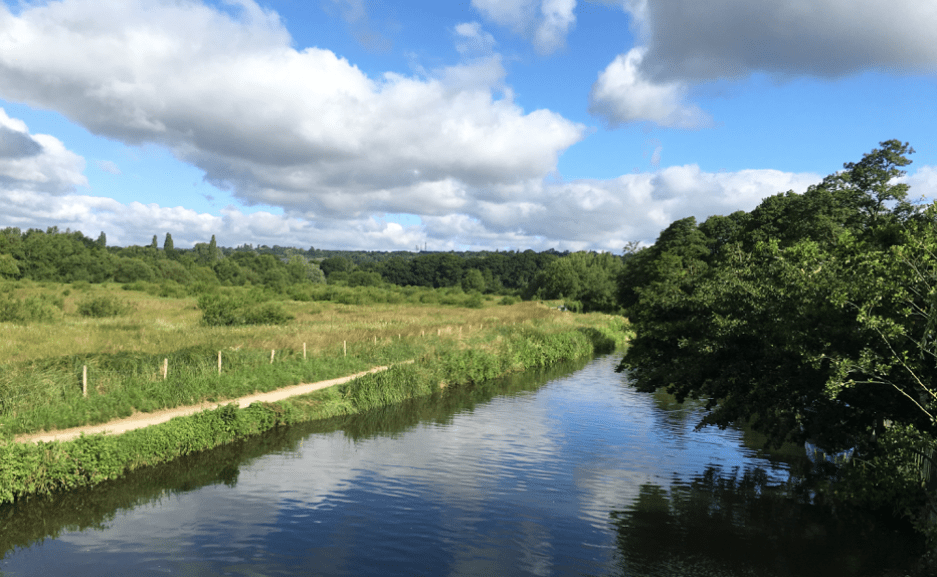 Kimberley Bonham began working at Lovetts Solicitors in July, as a Digital Marketing & Client Services Executive. In this account, she recalls her first few weeks at the company, and what it has been like to start work in her first full-time, post-graduate position.
Kimberley's account
The prospect of starting my first full-time job was both daunting and exhilarating. After spending a total of twenty consecutive years in education, with six of those years being split between part-time and seasonal jobs, I decided I needed a palette cleanser. One that I suspected had the potential to develop into a full three course experience.

Why have I Chosen Lovetts
Since spending around three months – no time at all compared to some post-graduates – looking for a job I was well suited to, I was feeling somewhat hopeless. My University career had been busied not only with studies and social gatherings, but with plenty of experience both in and out of office. Yet, I was not quite having the immediate success I had hoped my dedication would provide. I would attend various interviews; answer a list of questions with both thought and dedication and wait patiently for the rejection email to come. It always did.
When I first saw the Digital Marketing and Client Services Executive role featured on the Lovetts website, I was hesitant. The role itself was a perfect match to everything I desired for a career start. As a product of 'Generation Z', I was familiar with the growing popularity of digital media and had used it both professionally and for my own interests. This was similarly so for Client Services; I was and remain comfortable interacting with the public and gather a great sense of accomplishment from resolving problems and queries independently.
In all, Lovetts was a prospect I was exceedingly passionate about. The wage was great, the firm was resolute, but there was only one minor small issue: My route in. As a learner driver, I was aware that the location could become great motivation for me to get my licence soon. For the present time, living just outside Guildford meant relying on both public transport and my own two feet. Regardless of such 'immense' challenges, I went ahead and applied.

Even the application was one of the best forms I had yet encountered. I was able to mention pre-planned dates without the guilt of not being consistently available, as well as offer a written reference as to why I suited the role. Quickly, my location queries went out of mind and I found that the more I discovered about the company, the more I liked it.
Surprisingly, the interview itself went well. Though I studied Literature at University, I had always harboured an interest in Law. Admittedly, as a recent graduate, I did have a few concerns that perhaps I was not yet qualified enough to be an Executive. Research, in conjunction with some rational thinking, sorted this insecurity very quickly and I approached the interview with the view that no matter how it went, I had the tools, experience and drive to do a good job. So far, my time at Lovetts has illustrated that. My interviewees believed me and within a week or so of applying, I was offered the role.
Week One
Firstly, the very route I was daunted by before applying has quickly become a leisurely stroll. I am able to take a number of buses towards Shalford, walk the homely route across the River Wey, and honour my own Social Media with such aesthetically peaceful views. All in all, it is an easy and relaxed forty-five minute commute.
Regarding the role itself I was aware I had made a good impression. This was mostly because, unlike many other interviews, my hard work was actively praised. So I was looking forward to being a part of a team that I felt truly welcomed by. Furthermore, Lovetts Solicitors prioritises a happy and healthy Work to Home Life balance. So regardless of my outside commitments, which were treated with the utmost flexibility and respect, I was also flattered to be included in Team Support events like the Bakes for Life: Lovetts event for Cancer Research and other Team Building experiences.
My first five days consisted of a great mix between training, learning and doing. I was enlightened on everything from admin work, the office layout, client take-on and how to make a really instant coffee. I also had department introductions which meant that I could witness how each division worked both independently and collaboratively towards a wider focus.
This has made the role even more rewarding. I have a multitude of material and possibility at my hands. With a team that is invested in making the most out of their working day, I am part of a business continuously dedicated to providing the best service for every client in every step of their journey.

Week Two
By the second week, rather than recede with routine, my enthusiasm only grew. I was granted the opportunity to take on more responsibilities both marketing and services focused, while choosing to simultaneously plan for my own projects. Despite my unwarranted apprehensions, I was promptly considered a noted voice. While new to the team, I am often asked for my input, ideas and suggestions. In fact, I have taken to meetings like an office party.
While this might undoubtedly be a testament to the little things that I take great joy in, it is also telling of the environment at Lovetts Solicitors. Like many new starters, my second week did not go without some pause for thought. I was consistent on writing down instructions verbatim, and still often require input from colleagues to either to check information or to ensure I have not missed a step. At each and any interval, my learning curves are treated with understanding, patience and trust. Consequently, I adopted this infectious approach and have been able to meet my projects with a new level of refinery and sophistication.
Week Three
If week two was my most productive then week three was my most challenging. Due to those other commitments, I was away for three of the five week days. If every weekday were a few words, then by Friday, you could find that you had accumulated a sentence or two. If a few of those words in-between are missing, it is more difficult to not only make the sentence, but make sense of the paragraph altogether. I met my challenge with the same amount of enthusiasm as the previous weeks, but felt disheartened that I was not yet informationally self-sufficient.

Nevertheless, just by reviewing my notes and tasks, as well as the various reminders I have put in place for weeks like these, I have found that the dread of not knowing the answer is so much worse than not actually knowing it. Moreover, I am assured that my unconscious memory has stored such information; when I think too hard, I scramble for the answer. Once I am confident, comfortable and patient, I find whatever I am looking for usually turns up instantaneously.

End of my First Month
On now coming to the end of my first month, I am more capable, more driven and more excited to gather more insight. The handling of more responsibilities has often meant relying on my short term memory without much consciousness. This has often left me surprised at how easily I can share matters with customers without the surveillance of watching my every word, or quickly confirming definitions.

Though I am still within the stage of asking questions, as most people are at this stage, I have found that the more I ask, the more I know. Similarly, as I familiarise myself with the company, the better I can market myself as a resource to clients and follow the general management of a business. With four weeks done, and a comprehension of important terms, policies, directions, notes and history made accessible to my learner brain, I am looking forward to seeing what a long term career at Lovetts Solicitors will make of me. Plus what I can make of it.

As I enter my second month within the business, I find myself setting a few goals:
Drive to work in order to truly appreciate the benefit of walking amongst the beauty of the Surrey landscape
Feel practiced in managing my own short and long-term projects
Avoid reprimanding myself for not being Google
Take on different training in order to remain up to date with current in-house and outbound systems
Combat not sounding like an automated machine when answering the telephone.
Join in at Another Team Day Event
Discover new ways of marketing Lovetts

For more information on Careers at Lovetts Solicitors, click here.
6 August 2019