International debt recovery department receives strong acclaim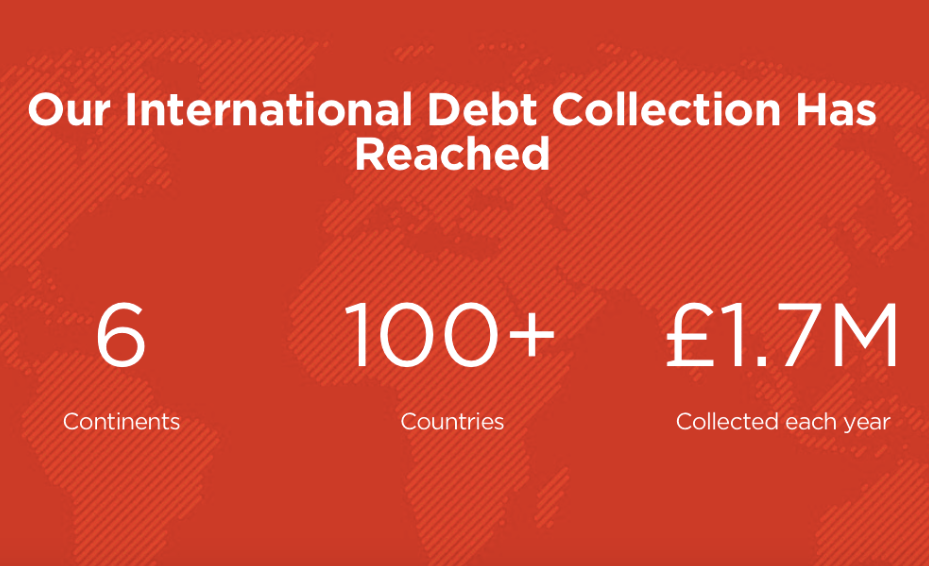 This week Lovetts spoke to a UK-based client who had recently used our international debt recovery service to recover £8,500+ of debt from overseas. Having had no joy in tracking down the debtor directly from their end, the client passed the case onto Lovetts Solicitors. We are delighted to say that we were able to help, passing remuneration onto the client within two working days of payment.
What was the background to your debt?
"I had a customer based overseas that owed me thousands of pounds for nearly six years. I called the debtor several times and kept getting the run around and my calls were not being picked up. After many years of sheer frustration and anger, I came very close to giving up and thought I'd lost my money for ever."

Why did you choose Lovetts Solicitors?
"Lovetts has a dedicated team of lawyers and agents in the UK, Europe and Africa and they did not want to charge me any upfront fees. The service was based purely on a no-collection no-fee basis."

What were the benefits of using Lovetts Solicitors?
"Lovetts took all the stress by handling a very bad debt for me. When Lovetts secured payment for me, I had one of the best night's sleep in my life. I would like to thank the firm for their friendly and efficient service and would strongly recommend Lovetts to others in the future. Without Lovetts Solicitors I am 100% certain I would never have got my money back."

Over the years our debt collection has reached more than 100 countries across six continents, collecting an average of £1.7m worth of international debts per year. Lovetts' international debt collection service operates on a no-win no-fee basis, and you can find out more about the service via the video below. We are delighted to have received such positive feedback from another satisfied client and for further information on how we can help your business internationally click here.
27 February 2019