Are Two Suppliers Better Than One?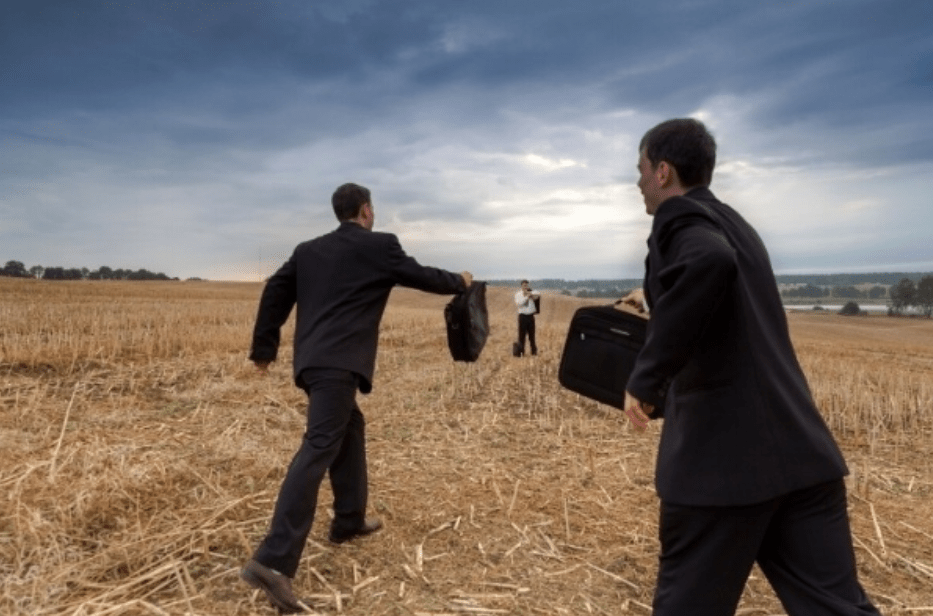 For many businesses, it is no longer favourable to be locked into one contract for a service. Instead, companies are employing two or more suppliers for the same service. Those who adopt this strategy say they are able to negotiate costs more effectively and have seen an improvement in the quality of the service they receive. They are also typically in a better position to manage cash flow and initiate a contingency plan if a supplier isn't able to offer the agreed service at short notice. An increasing number of companies are adopting this dual supplier approach and are enjoying a wide range of benefits as a result.
Benefits of having two suppliers include:
Contracting two suppliers for the same service gives an employer greater leverage when it comes to finding the best vendors in a particular field. A study by ISG Director Michael Kushner describes the use of multiple suppliers as an "agile" practice and one that has evolved from a maturing outsourcing market.. He suggests that companies who manage vendors in this way "enjoy superior flexibility in their choice of sourcing solutions and demonstrate greater adaptability to changing business circumstances". A second study by Chris Ford, Alistair Maughan and Scott Stevenson Morrison & Foerster LLP found that using more than one supplier allowed businesses to better market test services, and that those who use this method purposely set up their various contracts to overlap and end in "waves" rather than consecutively – allowing companies greater choice and flexibility when it comes to managing and employing suitable vendors for their business needs.
Stronger Contingency Plan
Having two suppliers offering the same service, allows companies to better protect themselves against unforeseen circumstances, i.e. if a supplier goes out of business or they are unable to supply what was agreed at the last minute. This is also another reason why an increasing number of businesses have made it a company wide policy to always contract two suppliers for the same service.
A two-supplier policy allows a business to shop around for the best price and drive up competition between same service vendors, this can be very beneficial when it comes to finding the best value for money service. When adopting a multi-supplier strategy, it is encouraged to gather quotes for a 100%, 70% and 30% of the business. This will allow you not only to compare costs between your suppliers, but it will help you find the best split between suppliers to provide your service. Even if you stick to a single vendor approach, it is good business practice to find out what other suppliers are charging to ensure you are receiving the highest quality of service for what you are paying. Sarah Burnett, research director for Public Sector BPO at Nelson Hall, claims that this is one of two key drivers behind businesses practicing a dual supplier approach. The second instigator is said to be "a desire to adopt best-of-breed for a particular process or domain and ensure access to superior capability".
Those who employ two suppliers for the same service maintain that the healthy competition between vendors has improved the quality of service received and has increased response times. It also allows a business to compare services and enjoy the freedom to explore new suppliers (if the service supplied isn't satisfactory).
Our Experience As A Buyer And Supplier
As a buyer we implement a two supplier policy throughout the business. Whether it be a trace agent or High Court Enforcement Officer, the policy has allowed us to compare service levels and performance ensuring we maximise our debt collection success. As a supplier, we have seen some clients use us as a sole debt recovery supplier and as part of a two supplier policy. For example a large Credit Insurer, and client of Lovetts, has operated a two supplier policy for their debt collection solutions with success. Equally, an NHS Hospital also experimented with dual sourcing, to investigate whether their sole supplier at the time was the best choice for their debt recovery requirements. They employed Lovetts as a second supplier and found that Lovetts significantly outperformed the debt recovery vendor they had relied on for their debt collections. As a result, they made Lovetts the main supplier. However, if they had not trialled Lovetts as a second supplier, they would not have known that there was a better service available for their debt collection needs. Does a two supplier policy work for your business? We would welcome your thoughts.
20 April 2016