Our partnership with Woking FC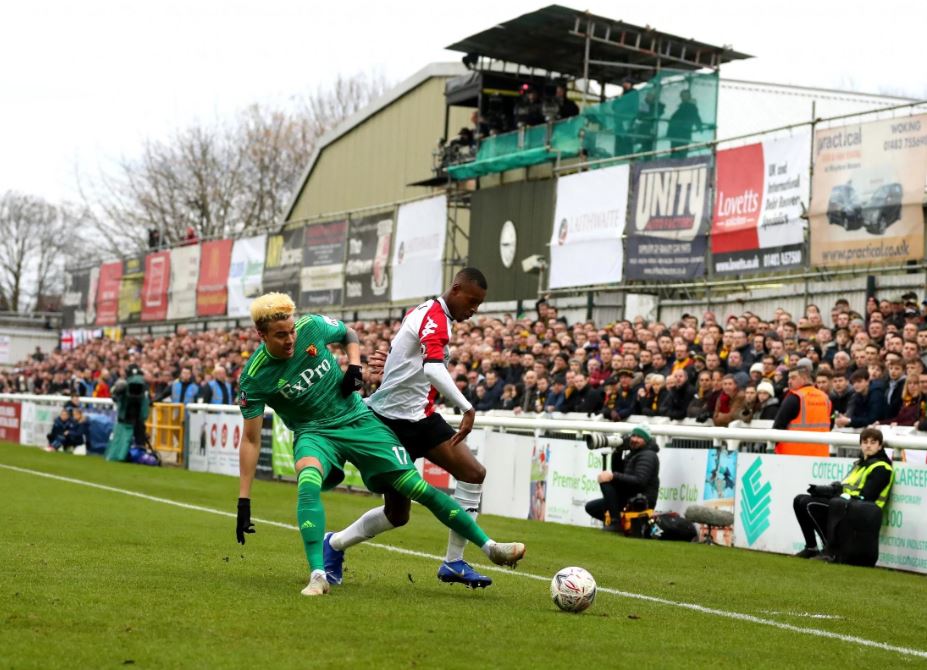 Woking FC took on Premier League side Watford in the FA Cup earlier this month, and as an advertising partner of the local club, Lovetts was on-hand to throw our full support behind the team. We've collected together some of the key messaging and images around the tie here.

Beaten 2-0 by Watford, Woking put on a strong display in the third round of the FA Cup, but sadly in the end didn't have enough for the Premier League side.
It was nonetheless a great occasion, and in addition to our advertising within the ground, on the Woking FC website, and in the regular home game programmes, Lovetts Solicitors also published messages of support in the Woking News & Mail, across our social media, and in the special souvenir matchday programme that was published in special celebration of the tie.
To view a selection of images from in and around the FA Cup tie, simply click here.
Woking still sit second in the National League South, with two games in hand over rivals Torquay. The Lovetts team will be attending a live game later this season to see The Cards in action first hand, and we wish them the best of luck in their upcoming fixtures!
4 January 2019